One of the major choices you have to make when you're buying a condo is which floor to choose in a high rise. This decision can be challenging especially if it is your first time to buy a home in a high rise complex. Get to know the benefits and disadvantages of each floor level in this post.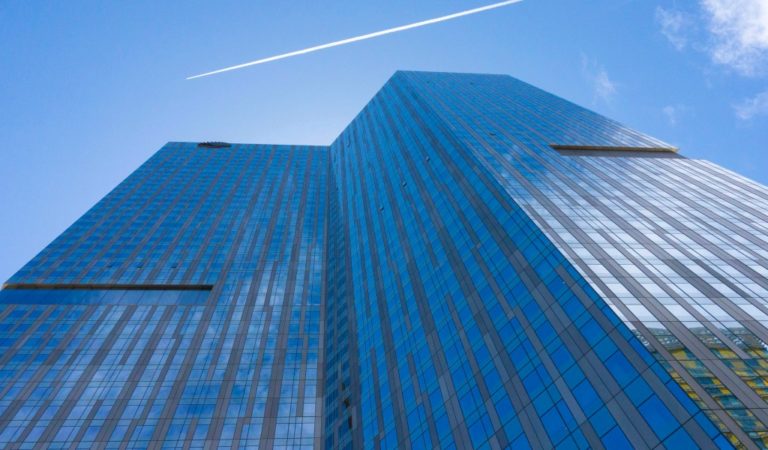 Factors to Consider in Choosing a Floor to Live On
There's a long list of things to consider when buying a high rise — location, square footage, amenities, storage space, price, etc — and all these are very important factors to look at and keep in mind. However, there's one factor that can have a significant effect on your daily life and that's the floor you choose to live in.

Before answering, you'll need to weigh all the factors involved and decide which floor suits you most.
The following factors influence your decision. 
means waiting for the elevator or taking the stairs to get outside the building. If you dislike waiting for the elevator (which admittedly can take some time) and you're in a hurry, living on the top floors is not ideal for you. Unless of course, you live in one of the penthouse levels where they get their own elevator.
If easy access to your unit is important to you, you may want to consider living on the first to fifth floor. This way, you can take the stairs and be in your unit without feeling like you wasted a lot of time waiting for the elevator.
Accessibility is also a huge consideration if you have or live with someone who has a mobile disability. You'd want to consider buying a unit on the ground or lower level because it allows for easy access and comfort.
Security is one of the top reasons many people opt to buy a high rise condo.
High rise buildings ensure 24-hour security and that means that all floors are relatively safe and secure.
Though this fact is accurate and solid, many people still feel that living on the lower levels have higher security risk because some people with really bad intent can find ways to break in a condo security.
Stories of break-ins in high rise condos are very rare. Security measures are always set in place to ensure the safety of the residents.
High rise condos are usually located close to amenities and streets, which means it can get really noisy. To minimize the noise, many residents opt to live on higher floors.
However, in some cases, the noise still reach up to mid levels. Some residents say that they can hear cars honking on their 7th-floor apartment.
If noise is a deal breaker for you, you may want to find a unit in another location of the high rise instead of the one close to the street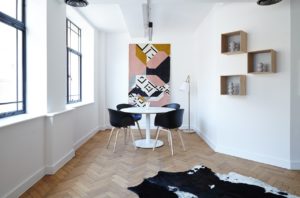 There is a very clear price difference between the low-level floors, the mid-level floors, and the top level floors. Generally, top levels including penthouses are the most expensive not only because of their location but also because of the view.
Mid-levels and lower level floors are more affordably priced.
In highly populated areas like the Strip, living on the lower floors may not offer much privacy. If you prefer solitude and would like to keep to yourself, living on the higher floor might be better for you.
If you live in a city that offers many stunning views, living in high rise makes more sense. The higher you are, the better the views.
In Las Vegas high rise buildings, you get to enjoy panoramic views every time you are home.
Pros and Cons of Living on the Lower Levels
PROS
Most affordably priced homes in a high rise. Your bank account thanks your choice in living on the lower floors. 
Elevator is not a necessity. When you live on the lower levels, you can get by without ever having to use the elevator. This is very convenient because if you are in a hurry, you don't have to worry about not reaching the elevator.
Be home in no time at all. Can you imagine not having to waiting for the elevator?  You can head to the stairs and walk up and be on your floor in no time at all.
Get outside faster. Be wherever you need to go with less hassle and better convenience because you're not relying on the elevator. You can always take the stairs.
Comparatively cooler to live on the lower levels than on the higher levels.
How about the benefit of not really minding what you drop on the floor because there's no one living below you?
CONS
It can get noisy. Living on the lower levels means you get a lot of noise, not just from traffic on the streets outside but also from the people living above your floor. These levels are more likely to have children and pet, which can add to the noise. 
Pros and Cons of Living on the Mid Levels
PROS
Mid-level living offers a balance between the top floors and the lower level.

It is slightly less expensive than the top floor levels and penthouses, but it is a little more costly than the units on the lower levels.

Condos on the mid-level get some good views of the surrounding. You get a decent view for the amount you shell off every month.
Another benefit of living on the mid-level floors is you barely get any street noise. At times when the traffic situation becomes intense and there are cars honking everywhere, you may hear traffic sound, but only very faintly and only when the windows are open.
If you prefer consistent utility rates, the mid-level floors are great options. They don't get a seasonal break from the heating and cooling cost, so their consumption rate remains pretty consistent.
Residents on the mid-levels also enjoy convenient access to amenities because they don't have as much time to wait inside the elevator to get to the ground level.
CONS
You are surrounded by neighbors. Literally. Up and down, left and right, they are everywhere. If all the units in the building are full, that means you have more neighbors to deal with. 

It may be more difficult to carry the groceries to your home. Your arms get a workout every time you stand on the line waiting for the elevator.
Pros and Cons of Living on the Top Levels
PROS
Living on the top floor means enjoying amazing lighting and ventilation.

It is completely private because you don't have neighbors on either side of your home.

You are free from the traffic noise because it doesn't reach the 30th floor.
If your Las Vegas high rise building happens to have glass walls on all sides, you get a bird's eye view of the city and the mountains, truly a sight to behold.In some high rise, top floors and penthouse owners also get access to special amenities offered by the building, like their own elevators and pool.
CONS
The most expensive homes in a high are on the top floors.

Another con is the increased utility bill during the summer season.
Everyone has different needs and preferences. The best floor is the one that provides most of your needs and meets your preferences.
Summary
Article Name
Which Floor To Choose In A High Rise
Description
One of the major choices you have to make when you're buying a condo is which floor to choose in a high rise. This decision can be challenging especially if it is your first time to buy a home in a high rise complex. Get to know the benefits and disadvantages of each floor level in this post.
Author