Investing in a real estate property is one of the major decisions you will ever make in your life. Because it involves a huge sum of money, you cannot just go about this risk-filled world without sufficient preparation—unless you are ready to be hammered with an array of fees towards the end of the transaction.
If you are already starting to dip your toes into buying a high-rise property, do a little research on the notorious closing costs on a high-rise. These costs may come as a bit of a mystery for you, but it only takes some planning to manage them.
What are Closing Costs?
Closing costs are the charges and fees you pay when a home purchase is completed. Whether you are the buyer or the seller, you are to pay closing costs to all the service providers who have helped you throughout the transaction.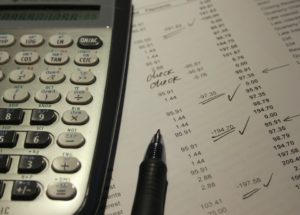 Some of the common fees included in the buyer's closing costs are mortgage insurance, homeowner's insurance, appraisal fees, and property taxes. On the other hand, the seller's closing costs include ownership transfer fees and commission to his real estate agent.
There are times when the buyer negotiates with the seller to cover some of the closing costs.
Why Do You Need to Know the Closing Costs?
As a first-time homebuyer, you can't afford to jump into real estate investing without your eyes wide open. You need to learn what the costs are, how to pay them, and if you can even pay them.
When it is time to compensate the parties involved in financing, approving, and insuring the home purchase, you need to be ready. After all, you wouldn't want fees to appear out of the blue and, unable to pay them, ultimately regret your decision to invest.

If you don't want to back out when your dream high-rise condo is already within sight, know the closing costs right at the beginning of the transaction. Save longer so you can cover these costs.
What Fees are Included in the Closing Costs?
The closing costs involved in purchasing a high-rise vary from location to location, but it typically adds 2% to 5% to a condo purchase budget. These costs involve mortgage-related charges and other fees imposed by the government.
So, what are these costs? Here's a list of the typical fees you will have to pay when buying a condo:
If you are purchasing a high-rise property in Las Vegas, expect to pay around $350 for a decent inspection of your home. A home inspection involves testing the construction of your new home's walls, ceilings, roof, and other structural elements.
It also involves an evaluation of your electrical systems, HVAC equipment, smoke detectors, and appliances.
Do you know the assessed value of your home? If you do, then you can easily calculate your property tax yourself. The formula for this cost is straightforward and you can compute it with a calculator!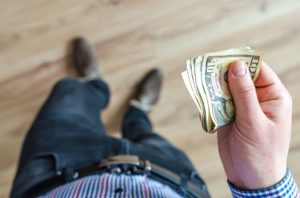 Once you understand how property tax rates work, you will find it easier to plan your payments. Here is an example of how you calculate property taxes in Las Vegas, assuming that the value of your condo is $250,000:
      

First, know the assessed value of your property by multiplying the taxable value by the assessment ratio. Since the assessment ratio in Nevada is 35%, then the assessed value of your home is $87,500.

 

    

Next, locate the property tax rate for your district and multiply it by your assessed value. If the property tax rate in your district is 0.032782 and your assessed value is $87,500, then your property taxes would be $2,868.43 per annum.
You are required to pay private mortgage insurance if the loan-to-value ratio of your conventional loan is 80 percent or more. Usually, the insurance premium is added to your monthly mortgage payment.
Your payment reduces as you pay down the loan and stops when you have 20 percent equity.
The lender charges this fee to process your mortgage application. Before you apply for a mortgage, ask your lender for details about this fee.
Your real estate attorney charges you this as he prepares and reviews your home purchase agreements and contracts. While not all states in the U.S. require an attorney to handle a real estate transaction, it is still best to have an expert to guide you throughout the process.
More commonly known as the "escrow fee," you pay this cost to the party who handles the closing on your behalf. Depending on the state law, he could be your real estate attorney, escrow company, or title company.
Although some lenders don't charge this fee, be prepared to pay around $15-$30 for this closing cost. Your lender may require this amount from you as they pull your credit reports from the three main reporting bureaus.
You may think this cost is not essential, but the homeowners insurance pays out when your home gets damaged or destroyed by a calamity. You pay a higher premium when your policy covers more risks, or when your home is located in an earthquake, flood or hurricane zone.
One of the costs you must consider before you commit to buy a high-rise property is the HOA fee. See the HOA's financial document and see if you can afford to pay the amount.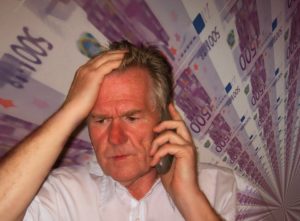 High-rise condo fees cover the communal expenses, such as landscaping, cleaning the communal pool, and painting the common area. If you fail to pay these, the HOA may fine you or even foreclose your home.
In homeownership, the role of the title insurance is to protect you in case someone challenges your ownership of the home. While this is optional, legal experts strongly recommend paying for this to prevent troubles that may arise in the future.
How Do You Reduce the Closing Costs?
It may feel like you can't afford all these fees, considering how much you need to save for your down payment, moving expenses, and repairs. The good news, however, is that you can still negotiate and save on these overwhelming costs!
Consider these ways:
        

Compare Fees from Lender to Lender
Did you know that you can actually save a significant amount on closing costs if you know how to shop around? Remember that you are never required to use the title company, pest inspector, and insurance agent that your lender suggests. As the homebuyer, the decision is always yours.
        

Set Closing at the End of the Month
You may run this scenario with your lender so you can figure out how much you might save if you schedule the closing at month-end. Usually, a closing date near or at the end of the month significantly helps cut down on prepaid daily charges.
        

Negotiate with the Seller
If you think you cannot afford all the closing costs, ask the home seller for help. You may ask him to either lower the purchase price of the home or at least cover a portion of your closing costs.
        

Negotiate Loan-Specific Fees
If you think your lender is charging you unnecessary fees on your loan, tell them. Usually, lenders charge excessive processing and documentation fees during the application, underwriting, and loan processing.
Closing costs are unavoidable when buying a home.  Remember, however, that you can take proactive steps to closely analyze your loan estimate with your closing disclosure so you can save on these fees.