Have you ever looked at a Las Vegas skyscraper and wondered how they move furniture into a high rise? If you are moving into a high rise and you plan to bring something heavy and bulky, transporting furniture could really be a concern. In this post, I'll share with you exactly how to move furniture into condos no matter how high the buildings are.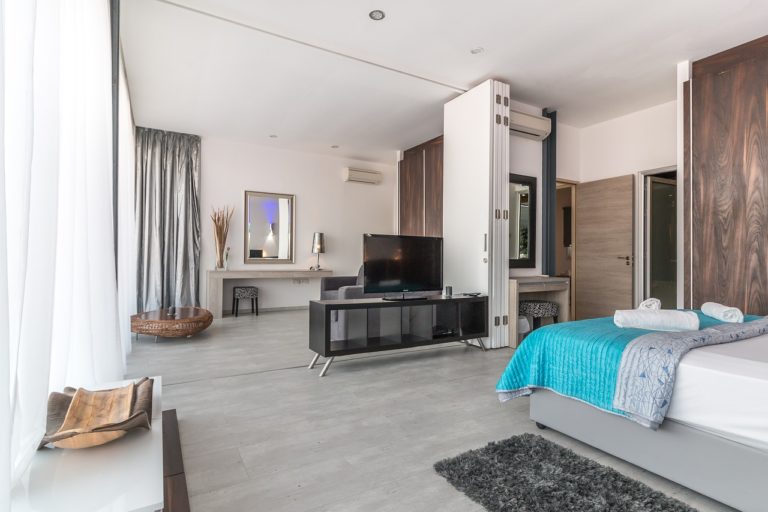 Moving to a High Rise
Moving day can be exciting, but it can also be stressful. Regardless of whether you are moving to just the house down the street, across the city, or to a different state, moving in and by itself, pose many challenges.
If moving to a single-level home is stressful, how much more difficult can it be to move your furniture to a high rise condo in Las Vegas?
Because you'll be transporting a lot of items (some of them bulky and heavy) into a high rise condo, there are several considerations you have to remember.
Here are some things you need to know before moving into a high rise.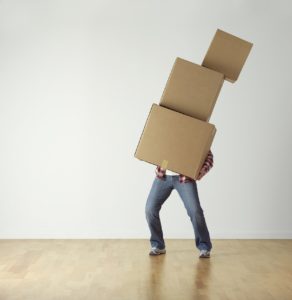 1. Know the rules. High rise condos are neighborhoods. They are densely populated, and there are many people in the building that use common areas like hallways and elevators.
When you want a smooth and stress-free move, you need to know the rules of the building regarding moves. Write down all your questions and contact the building management for information.
2. Schedule the move and make a reservation. Moving to a high rise is not as easy as appearing in front of the door and announcing yourself. There are some things to take care of.
Here's a list of things you need to organize.
Make a reservation with the building management to know the best time to use the elevator.

Coordinate with the elevator operator to be clear on the time and expectations. Do this personally. Sometimes building management forgets about the scheduled move and it can be unfortunate if there's no one to help you in the freight elevator.

Call the moving truck to coordinate the time frame given by the management.

Check with the management if you need to make parking reservations, and if you do, do it.

Make sure that the truck fits in the parking deck or you'll be forced to unload in the parking lot and transport your belongings on shuttles.
3. Make sure that the unit is cleaned beforehand. Some homeowners clean before they leave. Others don't.
If your unit isn't clean, make sure to hire professional cleaners to get it prepped and ready before you move in. There should be no trace of the previous owner's presence in the unit.
4. Limited space. If you are moving from a single family home to a condo unit, you should remember that you'll be living in a smaller living space. This means all your stuff may not fit inside the house. Consider selling or giving away items that you don't really need to free up some space.
5. Measure everything. You may be living in a castle in the sky, but most high-rise residences have limited space and access. Before you move all your belongings, you need to know if you have enough space to accommodate them all. Make sure to measure the size of your grand piano, sofa, bed, and any other large items to see if they will fit inside the door.
6. Safety issues. One of the amenities people love in high rise condos is security. You need to make sure that there are secure safety measures set by the management before you move in.
Should You Hire Professional Movers?
When you want an efficient and stress-free move, you need to find a reputable mover. Professional movers provide great help when you need to move.
Here are some of the advantages of hiring reputable professional mover:
One benefit of hiring movers is they make planning easy. You just call them, set the date and time of the move, and they will take care of the rest.
The second benefit of hiring the right people to help is they keep your belongings safe. You want the feeling of assurance that your belongings are in good hands.
Thirdly, they have the right equipment. They have trolleys, ramps, ropes, all these special equipment needed to hold your things together and securely move them to your new place.
Fourthly, have you considered health reason? If you are not used to carrying heavy objects, you are likely to strain your muscles, damage a nerve, and cause more harm to your body.
Fifth, it saves you time and effort. You're probably thinking "Hiring professional movers costs money!" But if you consider all the costs for the boxes, bubble wraps, tape, rope, and everything else you need to buy and pay for if you are doing it by yourself, you'll see that you actually save more money with professional movers. It allows you to do things you should be focused on (like work) rather than spend hours packing away your things.
It is highly convenient. Who needs all the trouble that comes with moving? I don't. If you have the option of making the move as stress-free as possible, do it.
High Rise Furniture Delivery
One client told me, "I have a grand piano. Is it possible to move it to my high rise condo?"
The answer is "Yes, it is. It is totally possible to transport your furniture to your high rise condo." You can even transfer your Porsche or Bentley to your penthouse unit if you have the space there.
If you have some large and bulky furniture, you can take them with you to your high rise abode without a scratch, a dent, or any damage. This can be done using freight elevators.
Most Las Vegas high rise buildings have freight elevators. These elevators can carry anything, from your refrigerator to your grand piano, to any level in the building.
Freight elevators make the job of moving your furniture easy and convenient. But because they are not the usual type of elevator, you need to coordinate with the building management for schedule and assistance.
There are instances where high rise buildings don't have a freight elevator. What they have are service elevators.
These two types of elevators are very different. Service elevators are smaller and are usually used by housekeeping in hotels. Freight elevators are the workhorse of all elevators and have the capacity to carry large and heavy furniture.
Freight elevators are really handy in moving large, heavy, and bulky furniture. But what if your high rise doesn't have a freight elevator or a service elevator?
In this scenario, a regular elevator will do. However, because many people are using it and you'll be using it to move large pieces of furniture, you need permission from the building administration so they can assist you to transport the furniture.
Aside from freight elevators, high rise buildings also have special delivery entrances that comes with ramps, wider doors, and a loading dock, all designed to make your move a little easier.
Furniture Moving Tips
You bought a  high rise condo. Congratulations!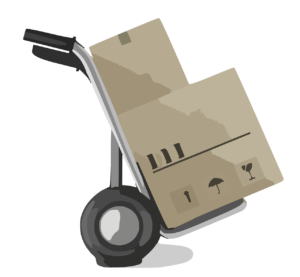 If you're planning to move in soon, here are a few more furniture moving tips you need to keep in mind.
Ask for help. You don't have to pack alone. You don't have to move alone. Ask help from loved ones and friends who will be willing to help you organize the move and actually help on the move. You'll be surprised to know that there are people who actually care about you and help.
Move less. If you've accumulated a lot of items during your seven-year stay in your house, you should remember that high rise residences have limited space. This means it is time to declutter. Throw away anything you haven't used in the past year, donate old clothes and shoes, and sell any items you don't like anymore. This might also be the right time to donate your college books.
Get a storage space. If there are items you really can't bear to part with, put them in a storage space. This way, you still have your things, and you also get a clutter-free home.
Moving your furniture doesn't have to be stressful. Follow the tips above and you'll have a smooth move, you will never be afraid to move again.
Summary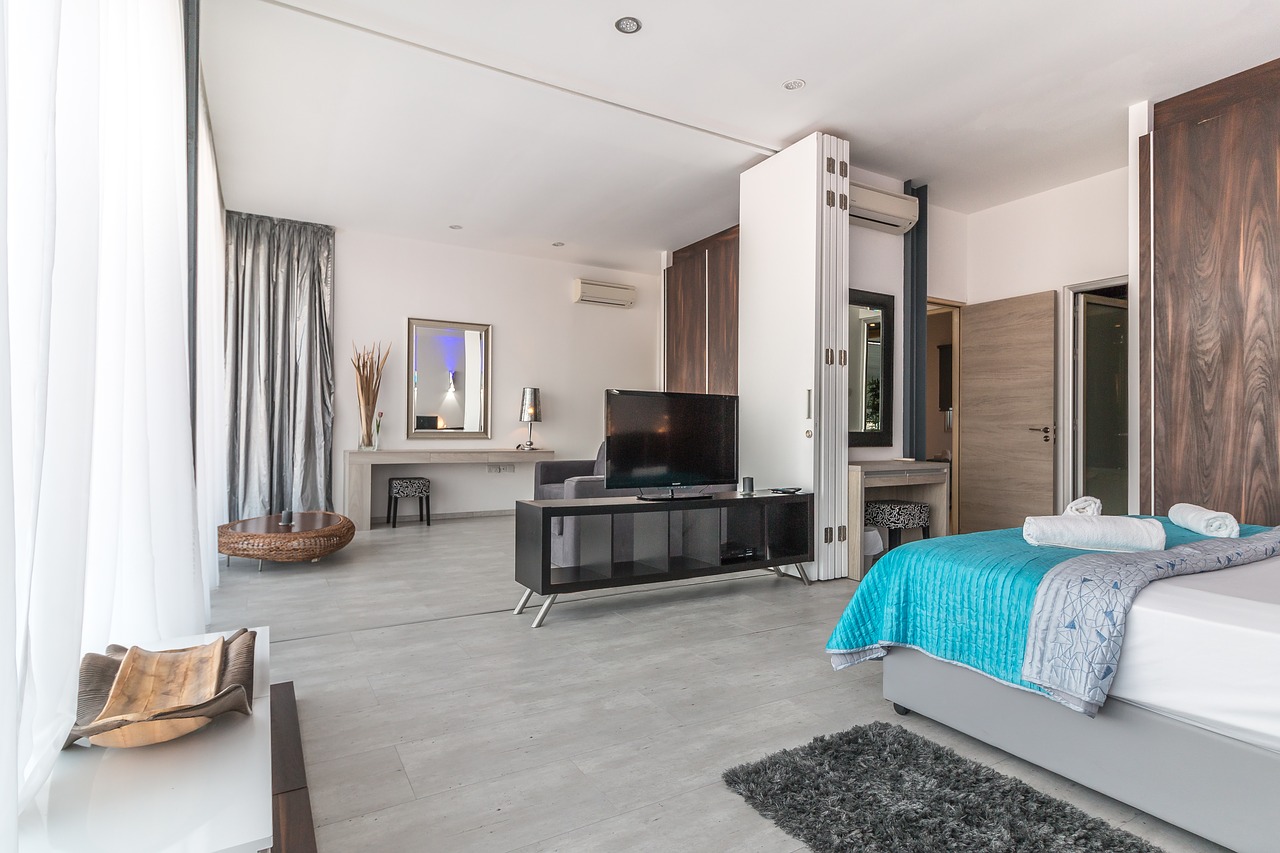 Article Name
Moving Furniture Into A High Rise
Description
Have you ever looked at a Las Vegas skyscraper and wondered how they move furniture into a high rise? If you are moving into a high rise and you plan to bring something heavy and bulky, transporting furniture could really be a concern. In this post, I'll share with you exactly how to furniture into condos no matter how high the buildings are.
Author