If you're moving to Las Vegas to be in the middle of everything, you're probably wondering what it is like living in a high rise. In a densely populated city like Las Vegas, high rise living is a great choice. Let's find what it's like to live in an home up in the sky.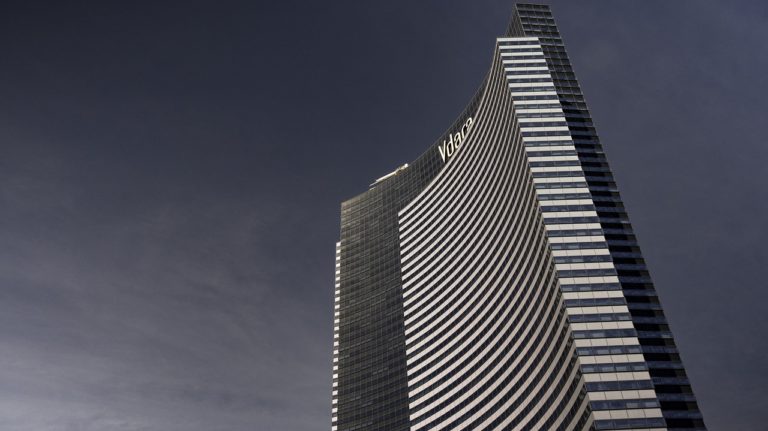 Why Live in a High Rise?
High rise living is one of the popular living styles in urban areas, especially in a city like Las Vegas.
Why do many people prefer to live in a Las Vegas high rise condo? Here are some of the reasons why:
People hate wasting time just to get to their favorite coffee shop and modern residences like condos are the best solution. When you live in a condo complex, you are most likely surrounded by everything you'll need on a day to day basis.
And when you can't get it on your own, you can always ask for concierge's help. They are available to help you 24 hours a day and they are only one phone call away.
Whether it is ticket reservations for a concert, dinner recommendations, or picking up your Amazon delivery, the concierge is there to help you.
That's not to mention the luxurious features of the condo unit. High rise condos are known for their high ceilings, floor-to-ceiling glass walls, high-end finishes like granite countertops, and upscale floor finishes.
Perks of High Rise Living
Can you imagine sleeping or waking up to gorgeous city views every day? That's just one of the many perks of high rise living. Take a look at some more advantages below.
Steps away from conveniences. One of the perks of living in a high rise is being just steps away from great dining and shopping options. 
Increased safety and security.

If there is one reason why many people move into condos, it is because condos offer he best security. This is important because you can never be too careful these days. Knowing that someone is constantly manning the front door, making sure that only the right people can come in.
Enjoy a wide range of amenities.

High rise condo offers exceptional amenities. You don't need to step out of the building. There are pools, a racquetball court, recreation room, theater room, etc.
If you need to go to the gym, most condos offer onsite facilities with top-of-the-line equipment. There are sauna and spas when you need to pamper yourself.
You get all that and more in your condo building.
Easy cleaning and maintenance. Luxury high rise buildings in Las Vegas offer an amazing lifestyle that's perfect for people on the go. You don't have to clean anything your unit. Someone else will do that for you. If you can't clean your residence simply ask for cleaning service.
Struggles of High Rise Living
While it's true that there are many perks of living in a high rise apartment, there are some struggles involved. Here are some negative aspects of high rise living.
More neighbors

. When you live in a single story home, you probably have neighbors on either side of you and on the street you're living in. You'll get to see them probably early in the morning when you leave for work, or during the weekends and holiday.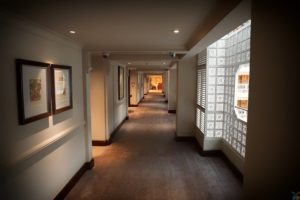 When you live in a high rise condominium, you have neighbors on either side of you unless your unit is located at the end of the hallway. You also have neighbors above your unit and below your unit.
Las Vegas high rise condos have a lot of floors. The Metropolis, for example, has 19 floors comprising less than 90 units. Newport Lofts rises 23 stories tall and features 168 units.
Panorama Towers is massive at 44 stories high with 800 residences. The higher the building, the more neighbors you'll have, and the higher the chances for trouble.
If you love to entertain and hold parties and play loud music, you'll find yourself the recipient of neighbor complains. Some neighbors can be difficult.
On the other hand, you may find yourself unable to sleep if you have a neighbor who likes to party late into the night.
The noise factor.

Living in a high rise means you can hear your neighbors. Some buildings have thin walls so you can clearly hear the neighbors' conversation. It also means you can hear children crying, couples arguing, dogs barking, doors slamming, the TV blaring, and the list goes on.
Also, when you live on the upper floors, you'll sometimes hear strange sounds that can come from the wind.
Strict rules and regulations

. Condos are managed by the HOA (Homeowners Association) and because you are sharing many common areas, there are rules to follow.
Sometimes the rules can be too stifling and don't make much sense. When this happens, talk to your HOA and respectfully tell them how you feel.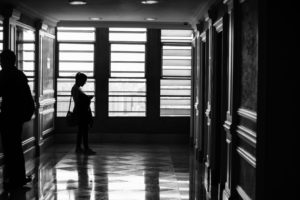 Long wait for the elevators.

If you love on the 39th floor and you're bringing home groceries, expect to wait some time for the elevators because a lot of people are using it. Sometimes it just stops because it wants to. 
If you're running late, you can't just run down the stairs when you're on the 27th floor, unless you are a fitness enthusiast. 
Emergency evacuation.

It is important to consider which level you'd like to live in especially if there's a fire or emergency. You'd want to be able to run down the stairs right away, something which will difficult if you live on the upper floors or penthouse. 
Limited private outdoor space

. Yes, you don't get a yard to shovel or mow because you don't get a yard at all. But you do get a good-sized balcony. 
Long walk to the garage

. When you live in a single detached house and you walk outside the front door, the garage is just a few steps away. When you live in a high rise, the garage is a long way down.
Living in a high rise has its own pros and cons. Knowing what to consider along with the positive and negative sides will make it easier for you to find a Las Vegas luxury high rise.
Summary
Article Name
What is it like living in a high rise
Description
If you're moving to Las Vegas to be in the middle of everything, you're probably wondering what it is like living in a high rise.
Author