People seeking to diversify their real estate portfolios are looking at high rise condos as a good investment. Read on to find out more about high rise investments and if it is for you.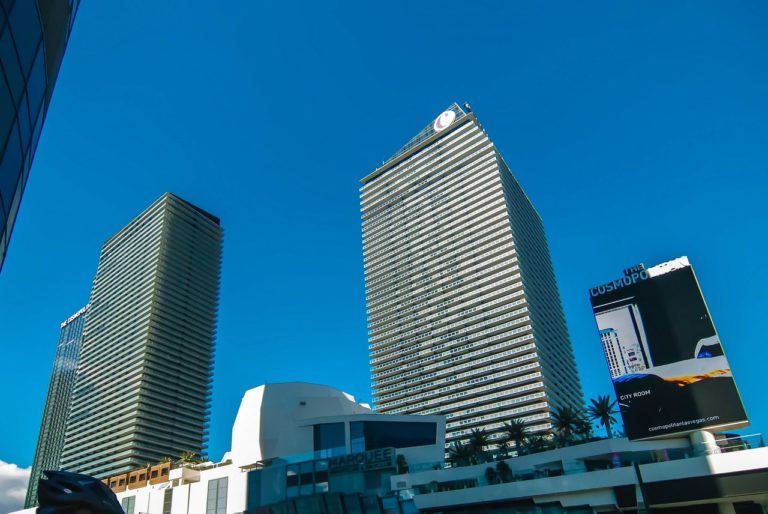 What Is a High Rise Condo?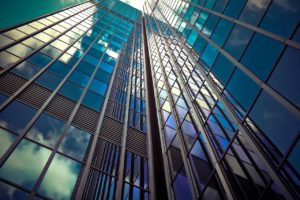 A high rise condominium is a building managed by an HOA association and where the units are individually sold to different owners, like those of the high rise condos in Las Vegas. Each unit comes with a deed and a title.
Because it is a building complex, amenities like elevator, community area, parking, roofing, and external walls are owned by everyone, making all responsible for maintenance.
Common areas and amenities are managed by the HOA through a fund they collect from the condo owners. In turn, condo owners enjoy a low-maintenance lifestyle and don't need to worry about routine maintenance nor be bothered about any repairs outside his/her condo unit.
High rise condos offer a wide selection of amenities and services, many of which are not accessible in single family homes. In Las Vegas, most high rise buildings provide swimming pools, fitness centers, valet parking, security services, sauna services, front-desk services, business centers, media centers, libraries, meeting rooms, wine cellars, and many others.
Many high rise condos in Las Vegas are located close to or in the Strip, others are in downtown Las Vegas, and many more are located between in between the two areas. They offer stunning views of Las Vegas especially at night when the city is all lit up.
What Is a Good Investment?

If it is costing you money instead of making you money, it is a liability.  If it is neither costing nor producing money, it is an idle asset.
There are different types of investments. There's ownership investment, lending investment, cash equivalents, alternatives, and funds.
If you're looking into buying something that's expected to increase in value, that is ownership investment, and real estate investment is a part of this category.
Like in any other investments, real estate investment is great if you know what you are doing, and risky if you don't.
What Makes Real Estate a Good Investment?
Real estate is a good investment because it is a highly tangible asset. You can see it, you can touch it. It's there.
If you plan to lease your property, it can be a good source of income. If you have another business or another job and you own a property which you put out to lease, you have a source of passive income.
Also, property values increase over the years. A property you may have bought for $300,000 may be priced around $350,000 after ten to 15 years.
What Makes High Rise Condos a Good Investment?
Before you decide to take the plunge and buy a condo, you need to consider your intent. Are you buying for yourself because you want the lifestyle it offers, or are you buying with the intent to have the condo leased out for others?
If you are buying a high rise with the intent to live there, it won't give you any money at present, but its value will increase over time.
If you are buying with the intent to rent it out, that makes high rise an investment because it will be creating money for you.
Other than those two things, here are a few more reasons why high rise condos are a great investment.
High rise condos are usually in the best locations, close to commercial or business areas.
They offer great amenities which are not available when you buy a single family house.
They are low maintenance. High rise condos don't require as much maintenance because most of the things in common areas are taken cared of.
Great views. High rise condos offer breathtaking views.  You may have heard of the expression "views sell". This is one perfect example of that expression.
Questions to Ask Before Investing in a High Rise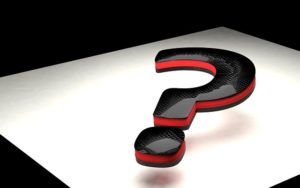 In buying any real estate property, you need to ask questions to determine if that property is the one for you. If you are planning to buy a high rise soon, here are the questions you should be asking your agent, your future neighbor, or the HOA.
What are the monthly HOA dues and what does it cover?
When you buy a condo, you are required to pay monthly HOA dues. HOA dues vary a lot depending on the location of the property, amenities available, floor size, etc.
No matter where they are based, there's one thing true. HOA fees go up over time.
If you'll be spending quite a large amount, you need to know where that money goes. HOA covers maintenance of common areas so it is safe to assume that a portion of your money will go to that service.
Also ask how much the fees go up every year. This way, you can estimate how much money you have to allocate for HOA dues, and you won't be surprised if the HOA has increased its fees.  
Check your finances to see if you have enough to pay both bills without sacrificing the quality of life.
 Is this condo FHA approved?
Buying a condo using an FHA-insured loan is a great option for buyers.
FHA insured loans are more lenient when it comes to loan requirements. You can take an FHA insured loan for a credit score of 580, and it only asks for a 3.5% down payment.
If you are relying on an FHA-insured loan to pay for the high rise, this is a critical question you need to bring to the conversation. In Las Vegas, most condominiums are not FHA-approved.
What's the policy regarding rental cap?
If you are planning to put your high rise for lease, this question is important to you. Some condominiums have rental caps, which means there is only a certain number of units that can be rented for a period of time.
What repairs have been done in the last five years? Ten years?
Just like in buying a house, you need to know the repairs and updates done to the building over the years.
Is there a designated parking?
Parking spaces are difficult to find, so make sure that if you are getting a high rise, it comes with a designated parking. It will make your life so much easier.
Will the resale certificate be available before I make an offer?
If you want to know anything and everything about your soon-to-be high rise, all the answers are in the Resale Certificate.
It contains all the rules and regulations, it has the financial statement, it has a copy of the most recent minutes, and more.
If you are buying a high rise, it is time to bring out your investigative skills. When you do that, you can be sure that you are making a great investment, something that will be a source of income for you in the years to come.
Are there pet restrictions? How about pet weight restrictions? Breed restrictions?
If you are a pet owner, this should be a part of your conversation with your agent. The last thing you want is to bring your pets in the building, only to be asked to leave.
Different condominiums have different requirements. Make sure that the condo building you are eyeing has an amenity for your dogs to run and play, like a dog park.
Are there smoking regulations?
Different buildings have different smoking regulations so you have to know what the specific policies and regulations regarding about smoking are.
Is the HOA currently involved in any litigations?
When you buy a high rise condo unit, you automatically become part of the HOA. You want to make sure that you know what you are joining.
High rise condos can be great investments if you've done your homework and researched carefully about what you want and what it offers. If you did not exercise due diligence, investing in a high rise condo may turn out to be a financial disaster.