If you love the view of the cityscape and the conveniences of the condo lifestyle in Las Vegas, you've probably wondered how to buy a high rise condo. Before you get carried away imagining all the fun you'll have, let's take a look first at what a high rise condo is and what you need to know before buying one.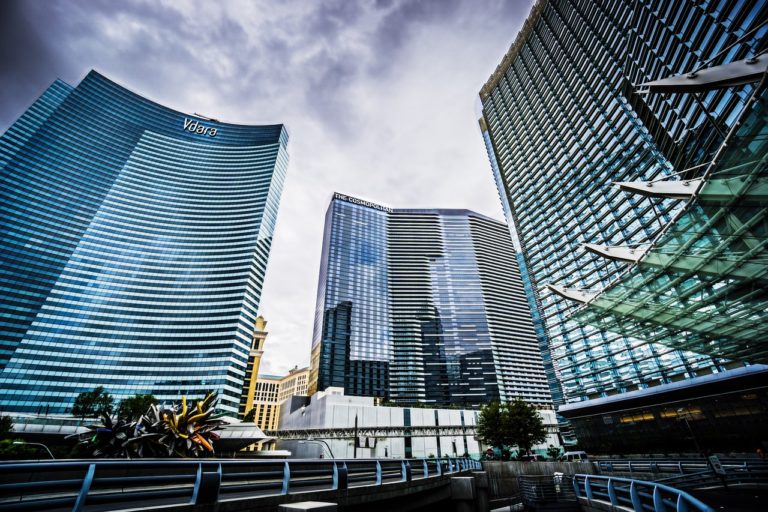 What's a High Rise Condo?
A high rise condo refers to a building that rises vertically,and has seven or more stories. Each floor has four to eight individually owned units, which are also called houses.
Generally, unit ownership also entitles ownership of a parking space or a parking garage. All condo owners are have shared access to the different common facilities like elevators, hallways, various amenities, and exteriors.
High rise condos are managed by the condo association which takes care of the building's maintenance and operations. These activities are financed by the monthly fees collected from the condo residents.  
High rise properties tend to be more expensive than low or mid rise ones.
Considerations for Buying a High Rise Condo
Buying a high rise Las Vegas condo needs time and consideration, especially since you'll be spending a fortune. To avoid mistakes, here are some factors and considerations you have to make.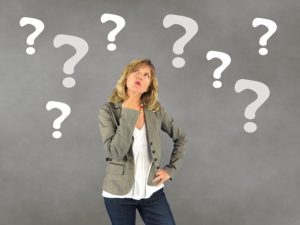 1. Location.  Some people think that location is more significant when you're buying a single family home. However, n real estate, no matter what kind of property you are buying, location is always important.
When looking for a high rise property, settle for buildings that are in up-and-coming areas. These locations have great potential and will be established communities in the next years.
Choose a location that offers you the best convenience.
Perhaps a building that is close to work if you prefer to walk from home to office. Or perhaps a building close to commercial areas where there are plenty of shopping and dining options, so you don't have to go far to enjoy your favorite food.
2. Facilities
One of the reasons many people prefer living in a high rise condo is because of its facilities. High rise units offer amazing amenities that don't come when you buy a house and lot.
This does not mean that all condominiums offer the same amenities. While some buildings may have a swimming pool and a gym room, others may have a pool, a gym, and a media center.
Choose a building that has better facilities. But before making the choice, inspect the facilities to see if they well-maintained and in perfect working condition.
3. Parking
If you are buying a high rise condo as a primary residence, you should seriously consider parking. While your office may be a few steps away from the condo building, weekends and holidays are another matter.
Here are some of the things you should check with regards to parking: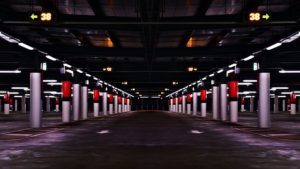 Is the facility safe?

Are there CCTV cameras that monitor the area?

Where is

the parking located?  Is it underground or elevated?H

How many parking spaces are allowed?
If you have guests, where can they park?
Most buildings allow two parking spaces for each resident, and there are several slots reserved for guests but you must always ask because each building has different rules when it comes to parking.
These are some of the things you need to discuss with the building manager before you commit to signing any dotted line.
4. Monthly Fees
This shouldn't come as a surprise. You may have heard condo owners complaining about the hefty maintenance fees.
This is especially true for the penthouse unit. If you are planning to buy a high rise condo for investment, prepare your pocket and your bank, because you will likely be spending a lot of money on fees which will be difficult to recoup even if you have the unit rented.
Top floor units also get an occasional "special assessment" where the HOA may decide to add some fees for a certain amenity. Adding all these fees on top of your monthly mortgage fee may turn your financial investment into a disaster.
5. View
High rise units have different views depending on where you are facing. Some could be facing the mountains while others could be facing the strip.
If you are buying a high rise condo as an investment, getting a property with a beautiful view can be an advantage. It can also come at a premium price.
6. Security
One of the attractions of high rise condo living is its security. Condominiums usually offer 24/7 security, and living on the topmost floor means less possibility of being broken into.
When looking for a property, consider the kind of security the building offers. Does it offer guard patrolling?
Does it have high restrictions? Do the other owners in the building feel safe?
Buying a high rise property requires a different set of considerations when buying a home, but both required some legwork on your end to ensure you'll be happy and satisfied with your purchase.
The Step-By-Step Process
Now that you've considered and weighed the important factors involved in buying a high rise condo, here are steps on how to be a proud owner of one:
1. Secure your funding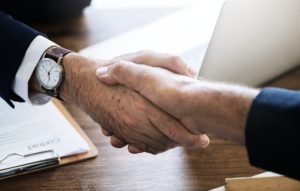 Just like in buying a home, it is important that you ensure you have enough funds to cover all the buying expenses before you embark on the journey of buying a high rise condo.
Getting a mortgage on a high rise condo can be challenging. Most banks and financial institutions refuse to allow mortgage on high-rise units, so if you are really interested to own one, check how much money you have because these units are usually sold on a cash basis.
2. Hire a reputable real estate agent who specializes in selling high rise condos
Not all real estate agents have the same skills and housing niche. Selling a condo involves different contingencies that don't appear on a single family home contract.
Find an agent who has years of experience in high rise home selling. He or she will guide you through the selling process, find the best property that fits your budget and lifestyle, and ensure that no part of the process is overlooked.
3. Find your high rise condo
One of the benefits of working with a great real estate agent is your needs and wants will be taken into consideration. Tell your agent everything that you want, from the number of bedrooms and bathrooms to the different amenities you are looking for. 
Once your needs are assessed, you will be shown properties according to your needs. This will eliminate wasting time and unnecessary heartache because you've fallen in love with a property that does not suit your needs.
After looking through various properties online and selecting possible condos that appeal to you, you will then be shown these condos so you can decide if you want them or not. The home showing is the time for you to ask questions about the property.
Find out the different amenities the condo offers. Find out if you like the location or if it's too far for you.
Learn what the fees are and what they cover. In most cases, the monthly fees are only for the general services and maintenance but may not include fees for additional amenities.
Get to know exactly what you are getting into so you won't be surprised when the monthly fees come in.
4. Make an offer
When you find the high rise condo unit you love, it is time to make an offer.
Your agent will write the offer with the terms, closing date, earnest money, and other important purchase details.
Negotiation is an essential part of the buying process. It will end once you and the seller reach a compromise.
  5. Perform due diligence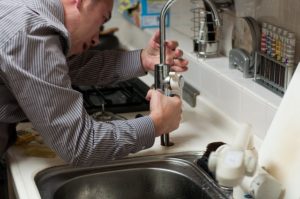 Just because it is a condo unit and is well-maintained does not mean you don't need to get a home inspection. Always get a home inspection no matter how new a property may seem.
Skipping a home inspection can cost you thousands of dollars on repairs that should have been caught early on have you had the unit inspected.
6. Closing
When the inspection is finished, you are almost finished with the buying process. If you were able to secure a loan, your papers will then be put in the pending status and the lender will complete all the paperwork and reports.
The lender will then set a schedule for a closing date. On the closing day, both you and the seller will sign the documents, the deed will be documented, and the deal will be closed.
If you are paying cash, you don't need to wait for anyone to set a closing date. Prepare to wire your money to an escrow account, sign the contract, and you are now a proud high rise condo owner.
Congratulations!
Summary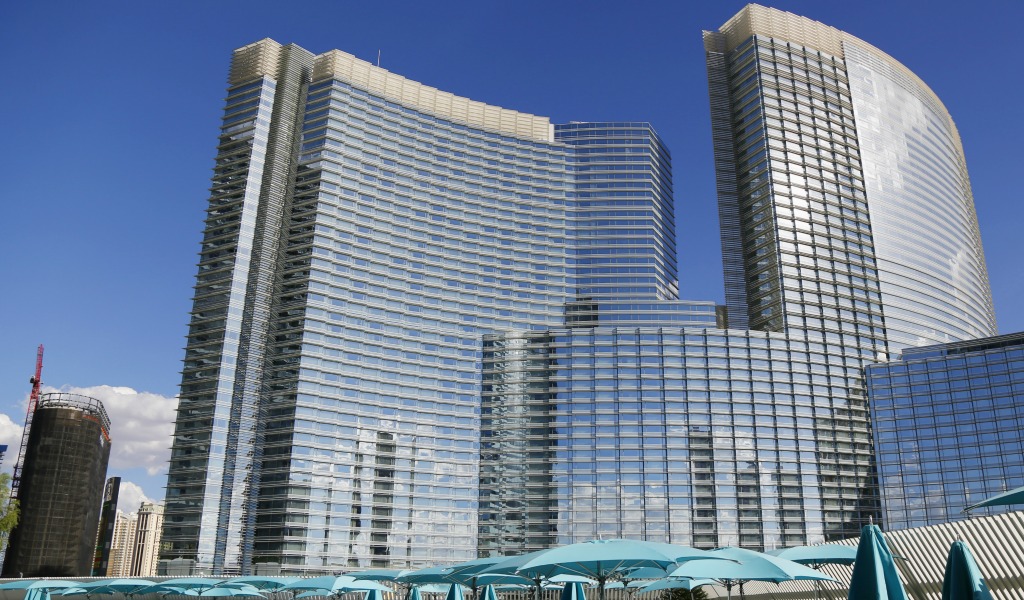 Article Name
How to Buy a High Rise Condo
Description
If you love the view of the cityscape and the conveniences of the condo lifestyle in Las Vegas, you may have wondered how to buy a high rise condo. Let's take a look first at what a high rise condo is and what you need to know before buying one.
Author