When you hear "luxury high-rise condo," the first thing that probably comes into your mind is the hefty price tag that comes with it. But did you know that that is not the only defining characteristic of this type of property?
Why are People Drawn to Luxury High-Rise Condos?
In recent years, city condominiums have seen a surge in popularity. As developers seek to entice buyers, they introduce a whole slew of social amenities and features that push some of the developments into the world of luxury.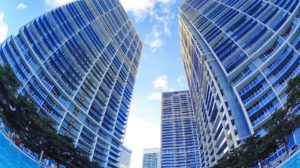 While some developers tend to pass on the costs of these top-of-the-line amenities to buyers, you can't deny that buying a condo these days is a good investment. In fact, buyers of condos today do not only include individuals and families but also companies!
Three of the reasons why even companies opt to buy luxury high-rise condos include the following:
        Significant tax savings

        Owning a convenient place to host company events

        Having a place to accommodate out-of-town guests and employees
Luxury condos also evoke the image of prominence and opulence, making them a great addition to companies' branding and positioning efforts!
What are the Features to Look for When Buying a Luxury Condo?
Just because a high-rise condo is expensive doesn't necessarily mean that it is a luxury property. Although "luxury" is relative, there are certain features in condos that make them make the grade for being considered "luxury condos."

Here are some of the features in luxury condos that you need to look into before making a purchase:
If this is your first time investing in a real estate property, here is one important thing you need to know: Location is the first mantra of any real estate investment.
While condos are located in highly-urbanized cities and feature shopping facilities within their own buildings and complexes, luxury high-rise condos are typically located in places with proximity to high-end social amenities and shopping centers.
As you shop around for a luxury high-rise condo, make sure that the location of the property of your choice is desirable enough to make you want to live there forever!
One of the reasons why people are drawn to condos is that compared with single-family homes, they are low-maintenance. But that can be a two-edged sword!
Condos are low-maintenance because they offer pretty limited space. Most condos today do not have an attic or storage sheds for their tenants' stuff, so if you have lots of things to bring with you as you move in, weigh the square footage of the property and see if it has enough space for you and your stuff.
Luxury high-rise condos usually have bigger square footage compared with regular condos, so they are ideal for home buyers who need an extra bedroom or dedicated space for their stuff. This extra space that comes at a premium is one of the reasons luxury condos are more expensive.  
If you are planning to buy a condo believing that all condos feature all the appliances of your dreams, then you are buying for the wrong reason. Not all condos feature top-of-the-range appliances, unless you are buying a luxury condo.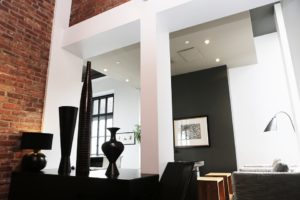 Most recent luxury high-rise condos feature appliances that are not only nice to look at but are also necessary for comfortable living. These include quality stainless steel ranges, refrigerators, microwave ovens and a lot more.
Luxury condos also feature fixtures that offer your home a touch of class while serving their purpose.
If you have a car and you are buying a home, parking must be one of your top priorities. This won't be an issue if you are moving to a luxury condo.
Luxury condos offer ample parking facilities for their tenants, either within the complex or at a dedicated gated structure nearby. One of the best things about luxury condos is that their parking slots are well secured and labeled so you can be sure that nobody else uses your slot except you!
Usually, the number of parking slots allotted for a tenant depends on the number of bedrooms in his unit. So if you own a three-bedroom unit, expect to have more parking slots than a tenant who occupies a one-bedroom unit.
All condos have common areas and amenities, making community living possible. But luxury condos offer not just common areas. They offer common areas with a touch of distinction!
Some of the most common shared spaces in a condo development include roadways, stairways, hallways, lawns and swimming pools. When you live in a luxury high-rise condo, expect these common areas and amenities to be spacious, well-lit and maintained at all times.
Luxury condos also offer facilities that promote health and well-being, including gyms, spas, tennis courts and a lot more, so you get to enjoy the benefits of a healthy lifestyle without having to travel long distances just to work out.  
Imagine having access to high-end health clubs and fitness studios, where you can work out and sweat up anytime you want!
Security must be a top priority when you're in the market for a new home. That's what a luxury high-rise condo provides.
Luxury condos today feature not just security but hi-tech security, with 24-hour security camera and video surveillance, manned gatehouses, security guards, well-lit areas and locked exterior doors. With all these security features around you, you can be sure that you live a peaceful and worry-free life!

Especially when you live in a luxury condo, you will find that condo living actually offers far more opportunities for social life than living in a single-family home. In fact, community living is what basically makes condo living fun and enjoyable!
Living in a luxury condo lets you enjoy regularly scheduled activities and social groups like golfing, book clubs, pottery clubs, cooking clubs. If you're lucky, you may also chance upon condos that offer outside activities like hiking adventures and museum visits!
To Buy or Not to Buy?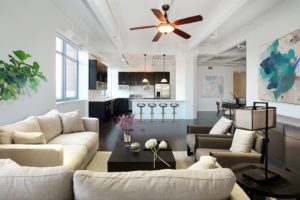 A luxury condo is undeniably a good investment property, but there is more to it than just the price. What makes luxury high-rise condos a true magnet for homebuyers is the awe they evoke in individuals because of the social amenities they offer.
If you're planning to get yourself a luxury condo, remember that performing your due diligence is necessary. Remember: Las Vegas luxury high-rise condos have features that are necessary for comfortable living, but they also have features that go too far and are worth ignoring.