Are you looking to buy a high-rise condo in Las Vegas? If yes, then you might want to examine the trends that have recently stood out in the Las Vegas market.
High-rise condo market trends are what basically shape the world of high rises. While these trends come and go, paying attention to them can help you determine what, where, and when to buy a high-rise property.
Remember: Buying a condo isn't just about finding the property that suits your taste; it's about understanding the emerging trends that largely influence the high rise market.
Take a look at these recent high-rise condo market trends and how they can affect home buyers or renters:
Dealing with a Transformative Moment
2018 was characterized by a climate of both uncertainties and possibilities. But that might change in 2019.

With the rise of industry-specific technology, startups and more transparent analytics, professionals may deem it imperative to rewrite the way they do business. As this transformation takes place, home buyers like you may notice far more efficient and automated real estate transactions.
Slowdown on Multiple Fronts
Analysts predict less growth in the market in the coming year. As population growth continues to trickle up, productivity figures for the economy, particularly in the construction industry, may show insignificant improvements.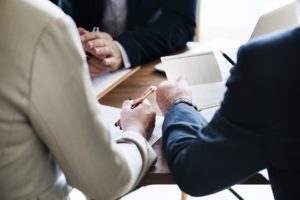 So how will this economic slowdown affect real estate? Real estate activity will taper off.
According to analysts, this forecast of an economic slowdown might mean that identifying and capitalizing on new opportunities will be harder than ever. The deceleration will particularly affect opportunities such as emerging markets, old building replacements, and adaptive reuse.
An Arms Race for New Amenities
If you're looking to buy a high-rise condo this year, one of the factors you'll certainly consider is the availability of fancy amenities. Recently, an amenity race among condo builders has been pretty apparent, and this is expected to continue this 2019.

Today's multifamily developments include movie theaters, dog runs, communal gardens and access to co-working space. Landlords and condo owners will definitely use these new selling points to attract renters and potential homeowners like you, so know what amenities you want to enjoy in your future home before you begin your search!
A Renewed Focus on Sustainability
Another recent high-rise condo market trend that is expected to continue in the coming years is a renewed focus on sustainability in the building industry. As construction of new high rises booms, expect condo builders to double their efforts in curbing emissions and controlling environmental impacts of their construction activities.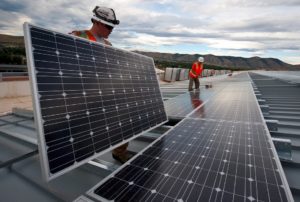 In the wake of serious reports on climate change, more investors and building managers will adopt green practices as a core part of their business. In fact, many construction companies today already consider sustainable building as part of their social responsibility. 
More Millennials Gaining Interest in Condo Living
As more millennials see the benefits of living in a condo, more and more get interested in the lifestyle that Las Vegas high rises have to offer. In recent months, several families have traded their large homes for high-rise condos, and millennials are seen to do the same in the coming years.

With the projected slowdown in real estate construction activities and the increase in demand for high-rise condos, you might have to fight over the same property with other homebuyers when it's time to buy your own!
Startups Seeking New Spaces
Offices today are more casual and open than before. As startup businesses seek spaces with plenty of room for creativity, entrepreneurs are seen to flock to high-rise condos to build their brands.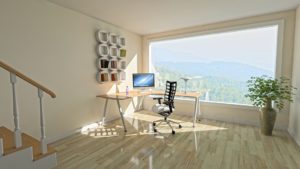 If you are planning to build your own business in an unconventional space in the near future, the condo market might be the right one for you! Establishing your business in a condo is a terrific opportunity for new entrepreneurs because that means not having to shell out the amount of cash that a traditional office space requires.
Micro Condos Becoming More Popular
It's undeniable that the condo market today is already incredibly vast, and that high-rise properties already vary drastically. One of the types of condos that has grown in popularity in recent months is the micro condo.

If you want to live large in a little space, you might want to look for a micro condo in Las Vegas. This trend especially suits young professionals who want to enjoy life in the big city and retirees who are looking to downsize.
Pet-Friendliness As a Major Edge
As more people in America explore high-rise condos as an alternative to single-family homes, condo builders and owners are stepping up their game by making their properties more pet-friendly. That's not surprising, considering that at least 68% of Americans—or about 85 million families—have at least one pet in their household.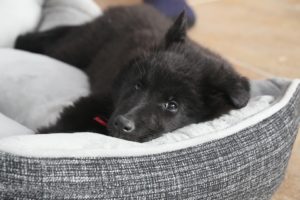 If you have furry additions to your family or opt for a pet in lieu of a partner, then a pet-friendly condo is the right property for you. This coming year, expect more high-rise condos and apartment buildings to introduce special amenities for pets, particularly dogs!
High-Rise Condo Sales on Track
Despite the slowdown in construction activities this coming year, the high-rise condo market in Las Vegas will remain on pace to surpass yearly sales yet again. Now you might be wondering how this trend will affect home buyers like you.